TLC's Claire takes national award!
1st December 2015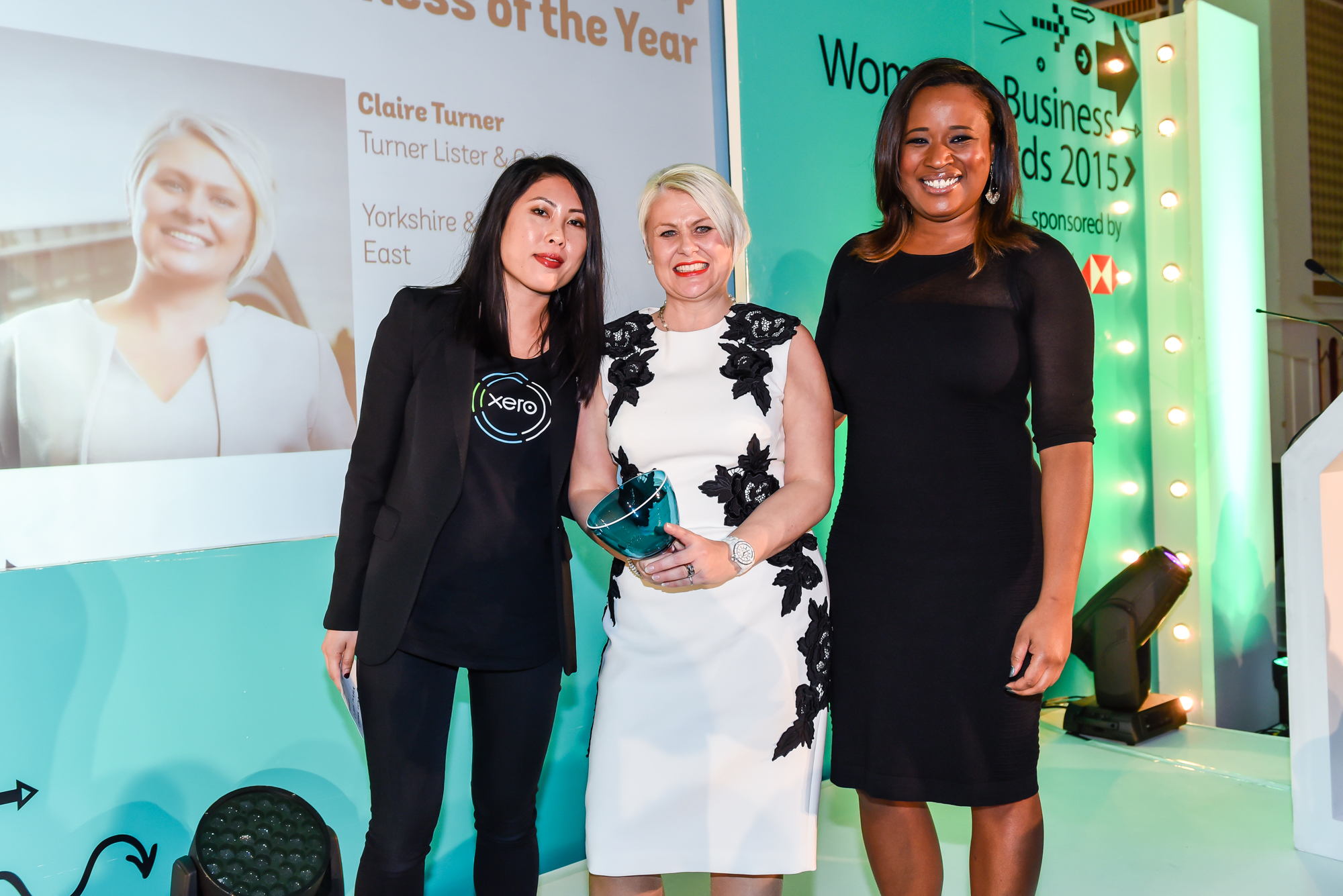 We are so proud to tell you that on Friday (20 Nov) Claire won a national business award. She was handed the Forward Ladies Best Start Up Award at The Queens in Leeds, having won the Yorkshire and North East version of the awards in Newcastle at the end of September.
The whole TLC team was there to support her and we were delighted when her name was read out!
The judges said some fabulous things about Claire and TLC. Griselda Togobo, Forward Ladies managing director said: "The judges thought Claire was inspirational. She was a worthy winner as she'd done the most in the shortest amount of time. Her enthusiasm just shone through!"
Debra White, HSBC Regional Director of Small Businesses in the North of England said of Claire: "For me it was the passion and the inspiration that just made me go wow! When you find someone that really cares that's just amazing and it makes them stand out."
Entrepreneur Ajaz Ahmed, who was one of the judges that interviewed Claire during the awards process, said: "Claire started her business and has managed to achieve a lot in such a short space of time. She and her firm showed the right attitude and customer skills that a lot of well established companies simply don't have."
You might not know that Claire started work at a small firm of accountants straight after leaving school where she says she "fell in love with tax" (well, we always knew she was a bit bonkers!)
She studied for her tax advisor exams while working as the office junior and worked her way up, moving to a larger York firm before joining established Leeds accountancy firm WGN a few years later. In 2010 she was made partner – the youngest they'd ever appointed – at the age of 35. Claire and I left WGN in 2014 and started TLC not long after.
Claire beat off competition from three other regional winners – Jennifer Cross of Cross Productions in Leicester, Christianne Wolff of Body Rescue in Chartridge and Shazda Ahmed, Principle Partner at Monarch Solicitors in Manchester.
We know Claire will say the award is for the whole TLC team, but we wouldn't be TLC without her (literally and figuratively!)