TLC loves… winning!
30th September 2015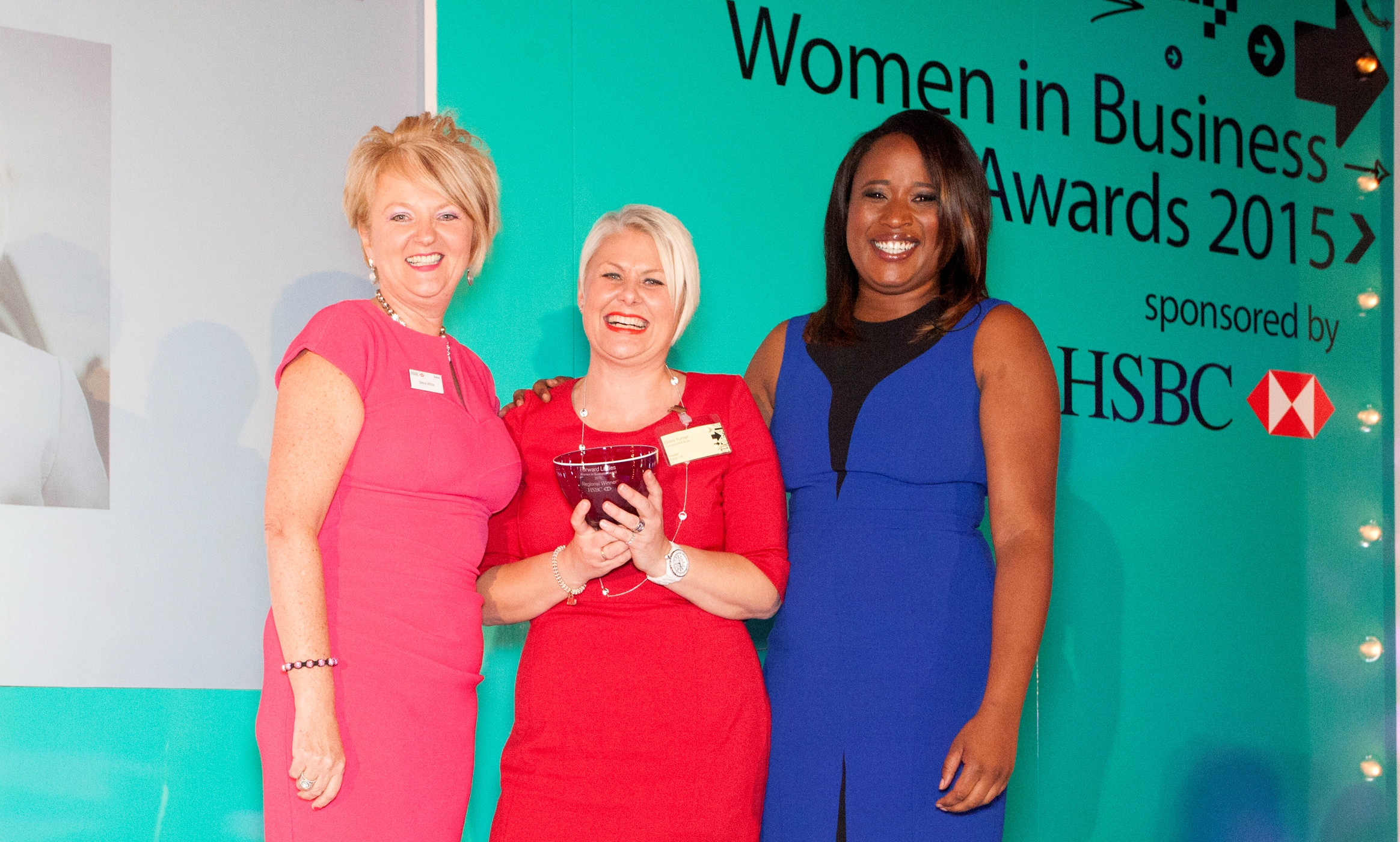 We are so proud to announce that TLC's Claire Turner won the Forward Ladies award for Best Start-Up at yesterday's Yorkshire & North East regional final in Newcastle.
At a glittering awards lunch in the city's new Crowne Plaza Hotel more than 200 people gathered to celebrate women in business. Claire had been nominated earlier in the summer and then had to fill in a rigorous entry form covering all aspects of the business and her leadership, which was what the judges based their decision on.
Claire said: "I was shocked and stunned when they read my name out. The award means so much as James and I are still working hard to build TLC into the business we want it to be.
"We've come so far in a little over a year and are ridiculously proud of the team we're building and the work we do for our clients.
"This award might have been given to me, but it's got all of our names on it as James and I couldn't have done it on our own."
Griselda Togobo, Managing Director at Forward Ladies said: "This year we received a number of outstanding entries from right across Yorkshire and the North East and the awards really did showcase some of the best talent and businesses from across the region.
"The awards have attracted women from all ages, all professions and all walks of life and we are delighted to welcome the winners from today's event to the eagerly anticipated finals in Leeds in November."
Claire received her award from Charlene White of ITV News and Debra White of sponsors HSBC.
There's a bit of an awards theme this week as all the team will attend the BiY Inspired Awards on as finalists in the Rockstar Customer Service category. Fingers crossed for another win!