TLC loves… saving you time with Xero
8th April 2015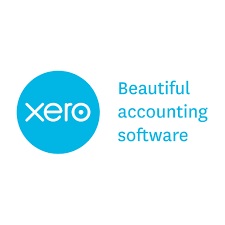 Here at TLC, we love to save you time because it's a finite resource and you shouldn't be wasting a second of it on old spreadsheets. Meet Xero, the next generation of bookkeeping that uses cloud technology so you can access and update your accounts any time or any place.
How does it work?
Xero is an accounting program that is the fastest growing in its sector. It is similar to Sage but gets rid of the complications and jargon and has a simple, easy-to-use interface that anyone can understand.
Xero has thought of practically everything to help you update your accounts, whether that's entering invoices or putting together an expense claim for you. The team at Xero are always trying to keep on top of things and constantly trying to improve its features. With the introduction of payroll coming soon, now is a great time to upgrade to Xero.
Here are some of the amazing features:
Up to date profits. See what your profit and loss account or balance sheet looks like in real time. Xero pulls together all the facts and figures so you don't have to
Integrate your bank accounts. Get live feeds of what's going out and – more importantly – coming in to your bank account
Debtors and creditors. See who owes you money or vice versa. And you don't have to manually input invoices and receipts, Xero syncs with Receipt Bank and Tripcatcher, great add-ons that we also offer. Watch out for more on the benefits of these in a future blog
Cash flow at a glance. See what will happen to your cash resources if you buy another fixed asset or if there is a decrease in debtors
Intelligent memory. Xero remembers customers and suppliers so you don't have to spend ages typing in their details, it even puts them all into a contact book for you
Access anywhere. Apps for both Apple and Android make it easy to check on the go. Whether you need to check your outstanding debtors while waiting for your next appointment or make an expense claim whilst in the waiting room at the dentists, the app allows you to do this with ease. Has bookkeeping ever been so convenient?
Xero starts at £20/month, so it won't need to save you much time to provide a great return on investment.
If you're interested in Xero making your business finances easier, give one of us a call. We can talk to you in more detail or can get you set up in double-quick time.
This blog has been written by Billy, TLC's trainee accountant (and blog-writer!). We are delighted to have him on the team as TLC expands. Say hi to Billy by emailing billy@tlcaccountants.com