TLC loves… making keeping track of your expenses easier
22nd April 2015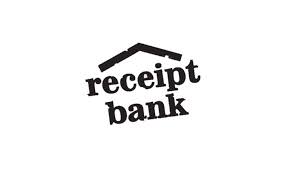 What if there was a way to automate the collation of your receipts so you don't have to deal with a huge pile at the end of the month? Okay, at the end of the year!
Say hello to Receipt Bank, a program that means you don't have to worry about your receipts. Just a few clicks puts them into Xero. Simples!
How does Receipt Bank work?
Receipt Bank allows you to upload your invoices and receipts where it integrates them into Xero. However, instead of having to input in the numbers, Receipt Bank automatically picks up the details of the receipts, including the date, the payee and the VAT calculations meaning that you don't have to.
There are many ways to upload your receipts. You can scan them, email them, even submit them by post if you want to. Other programs can work with Receipt Bank to make things even easier. Dropbox and PayPal can be integrated with Receipt Bank. Tripcatcher works fluidly with Receipt Bank and it can upload your mileage claims to Receipt Bank in seconds. We're also going to write about Tripcatcher, so look out for a blog with more information on that soon.
There's also a Receipt Bank app. This incredible bit of technology allows you to take a picture of your receipt with the in-app camera and submit it for processing. Receipt Bank then picks up all the details of the receipt and does all the work for you.
As an example, our trainee accountant Billy uploaded just eight receipts using Receipt Bank and we reckon it saved about 20 minutes. It's easy to see where the time saving comes and at just £9.99 a month for 50 items, that will be a great ROI.
This app is available on iPhone and Android.
If you have any questions do get in touch. We're always happy to give you a demo so you can decide whether Receipt Bank is right for you.