TLC Loves… keeping the majority of your cash in the bank when making big purchases
14th June 2023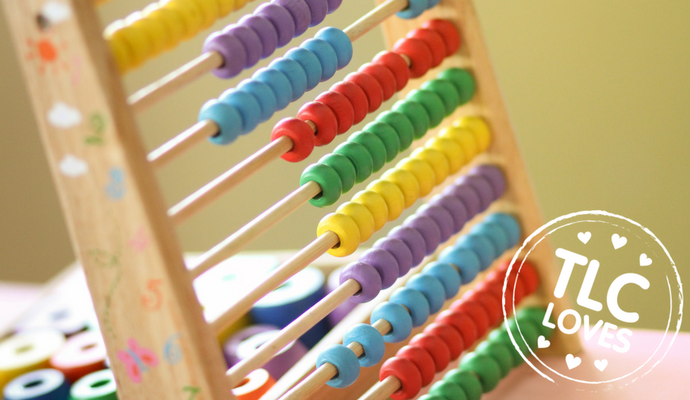 With the cost of living still on the rise and Bank of England interest rates showing no sign of slowing down, are clients are rightly prioritising cashflow to make sure they can continue to operate.
But despite the worrying economic environment, growth and expansion should still be on every business owner's radar. We asked asset finance expert James Robinson of Next Step Asset Finance to explain how using that type of lending can keep more money in the bank, while still enabling businesses to have the vehicles and equipment they need.
From coffee machines to construction machinery and websites to water recyclers, you'd be surprised at the range of assets that can be funded using asset finance.
And while you might not have realised you could use asset finance for some of those things, you might also not immediately think of some of the major benefits:
 – Buying assets you need without leaving cash flow vulnerable
 – Saving money on repair bills or on assets that are costly to run
 – Saving time on sorting issues relating to unreliable assets
 – Increased profitability from more productive, efficient assets
As an asset finance broker, when I pose the question "Would you like to buy assets that can positively transform your business and not break the bank?" the answer is rarely 'no'"
Dreams are good… are you a dreamer?
A few years ago, I visited a business in West Yorkshire and the business owner mentioned a big £250,000 machine that he'd always dreamt of having. Noting the expense, he thought his dream would never be a reality.
He knew the machine would bring him many benefits including a tenfold increase in productivity, lower unit costs on raw materials from his suppliers and, controversially, meant that he could get rid of four members of staff who were causing him constant headaches.
Within five minutes of crunching the numbers it became apparent that the monthly payments were actually less than the wages of the four members of staff that he would no longer need.
Asset finance can unlock positive outcomes that might feel out of reach when you're trying to preserve cash in the bank.
When asset finance can help you
Even if you haven't considered it before, there are some easy ways to spot when asset finance might be a route for you. It doesn't matter how big your business is or what industry you're in, if you're considering doing some of these things, then asset finance should be one of the routes you weigh up:
 – Buying additional equipment and vehicles
 – Planning a big project, such as expanding your fleet, refurbishing premises or improving your AV facilities
 – Replacing older assets
 – Buying assets to replace things you're currently hiring long-term
 – Releasing cash by refinancing existing assets
Additional equipment and vehicles
If your business is growing, the chances are you'll need some additional assets to support this growth. The impact of the additional expense can be significantly reduced by using asset finance to spread the cost across much smaller monthly payments. And despite it feeling like all borrowing is expensive right now, there are deals to be had when you have an expert to support you.
Whether you need additional machinery to keep up with orders, new vehicles for your operational team, or furniture for your shiny new office, asset finance could help secure all these things.
It also gives the massive benefit of keeping cash reserves in the bank whilst getting the equipment or vehicles that you need.
What can you finance in a gym? An example of how asset finance can work
I am currently working on a large sports facility project in South Wales. I was brought in to finance the exercise equipment… or so they thought.
As part of the process, I was provided beautiful artist's impressions of what the new facilities would look like. The client was shocked when I figuratively walked him through his new gym, starting from the front door, talking him through the countless things that could be financed – door entry systems, CCTV, fire alarms, air conditioning, furniture, kitchen equipment… The list went on and on.
Financing all of these things came with the additional benefit of freeing up cash which the owner had earmarked to make outright purchases, giving the gym's cashflow a strong start.
Need a bit of friendly advice?
If you've started thinking about the ways asset finance can help your business and want a no-obligation chat, you can give James Robinson of Next Step Asset Finance a call on 07703 188167.