TLC Loves… Keeping mobile costs in check while abroad
21st May 2019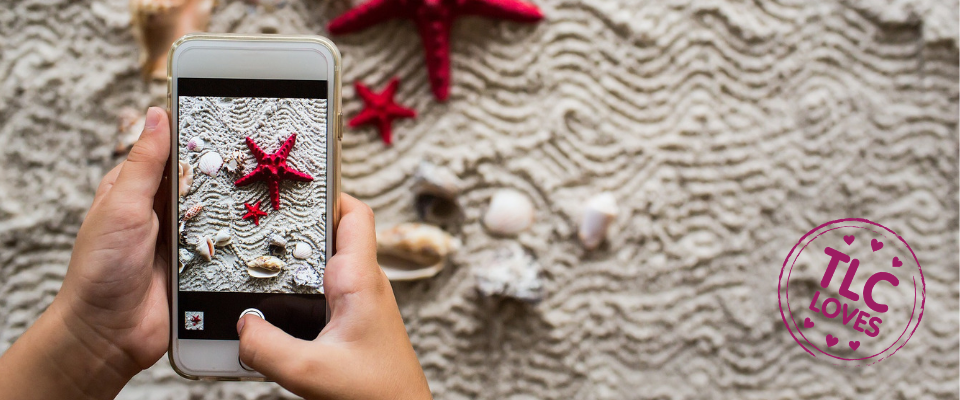 Many mobile plans let you use call, text and (most of) your data allowances while in Europe. Referred to as roaming, the term technically refers to the action of your phone accessing an international network.
Since 2017 roaming charges have been banned within the European Union, meaning you could mostly use your phone for free while travelling to member countries.
But if you're travelling further afield the charges can rack up faster than empty glasses on an all-inclusive bar, especially if you're travelling with teens used to unfettered access to their phones.
What about outside of the EU?
Free roaming isn't mandatory in countries outside of the European Union, so you'll need to check with your network about their charges.
Moneysavingexpert.com estimates that a 10-minute call could cost up to £25 in some countries! Many of the networks offer packages where you can access your calls, texts and data allowances for a nominal charge each day, which can work out relatively economical, and certainly cheaper than paying the full prices.
Post-Brexit roaming
There's a question mark over what will happen to roaming charges after Brexit when EU rules no longer apply, but Vodafone, O2 and EE have all indicated they don't currently have plans to bring the charges back. It's really worth checking with your network before you travel though.
Tips for keeping it cheap
Regardless of what happens with roaming charges or which country you visit, there are some simple things you can to do keep your bill in check.
1 – Use the wifi – with many hotels offering free wifi in communal areas at least it's possible to check your emails and access the internet. If your phone can make wifi calls then turn off your mobile data and all roaming facilities before you leave the UK to ensure you're genuinely calling via the internet. You could also take advantage of apps like WhatsApp and Facebook Messenger, which now offer voice calls as part of the app
2 – Regular travellers could get a local SIM card – if you travel to the same country often it will be worth getting a local SIM card to use while you're there for calls within that country
3 – Set a bill cap – to save your lovely vacation memories fading faster than a holiday romance at the sight of a three- (or four-!) figure mobile bill, set a cap before you go so that it's impossible to spend any more. This is definitely one to do for the kids if you're allowing them to take their mobiles abroad!
4 – Disable voicemail if travelling outside Europe – some networks charge you when people leave you a voicemail while you're in countries outside of Europe even if you don't listen to it! Turning off voicemail and encouraging people to text by putting the information in your email auto-reply will get around this potentially costly issue
5 – Lock your SIM card – having your phone stolen is a short-cut to a ruined holiday. While most of us lock our phones, the SIM card can still be used in another phone, so set up a PIN before you leave which will be required any time the SIM is used in a new phone
As usual, if you have any accountancy-related questions, give one of the friendly TLC team a call on 01937 534505 and we'll help you out!