TLC loves… figuring out VAT on expenses
5th January 2018

Whether or not to charge VAT on expenses can be a bit tricky, so we've produced a handy guide to help you figure out when to pass on VAT to your clients.
We can send you the document as a pdf if you'd like, just email Claire and we will send it over to you.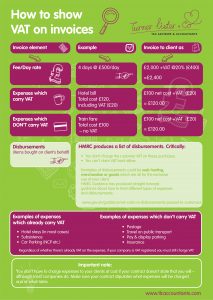 Of course, if you have any queries, do give one of us a call to talk it through. We're always happy to chat.