TLC loves… automatically capturing your mileage with Tripcatcher
4th May 2015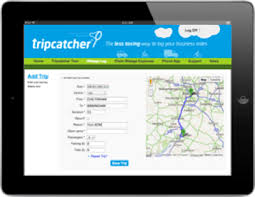 We love saving you time and money, so we've invested in Tripcatcher for our clients – meaning you get it for free.
You could simply call us during office hours to arrange to get started, or read on for more information about how Tripcatcher works and the benefits it will give you.
How does it work?
Tripcatcher is a program that makes it easier to record mileage expenses. It links up with Google Maps to calculate your trip and works out the distance in seconds. After these calculations, you set how much pence per mile you allow for business trips and Tripcatcher puts together an expenses report that can either be printed, sent to Xero or to Receipt Bank.
Another great benefit to Tripcatcher is that it calculates the VAT very accurately, saving us time and you money.
Tripcatcher is also available as a free app for either Apple or Android phones. The app uses the GPS off your smartphone to track your trip as you drive, meaning an even more accurate mileage calculation. All you have to do is log in with your Tripcatcher account and off you go!
Tripcatcher has many other great features such as:
Addition of passengers. Claim an extra 5 pence per mile for the addition of each passenger
Pinpoint the size of the car's engine. Get an even more accurate breakdown of fuel costs by inputting your engine size into Tripcatcher
Add trip to favourites. If you have a trip that you repeat often, add this to the favourites tab to record on Tripcatcher in seconds
Recurring trip. A good example of this will be your trip to work. If you did this for five days a week for example, Tripcatcher allows you to input that information easily into the recurring tab and record the trips quicker than doing it one at a time
We believe Tripcatcher is a great add on and because of this, we are covering the costs for clients willing to use this program. We're also happy to give you a free demonstration, just get in touch.
This blog has been written by Billy, TLC's trainee accountant (and blog-writer!). We are delighted to have him on the team as TLC expands. Drop Billy a line at billy@tlcaccountants.com for more information about Tripcatcher.