Sick pay and coronavirus – What do you need to know?
13th March 2020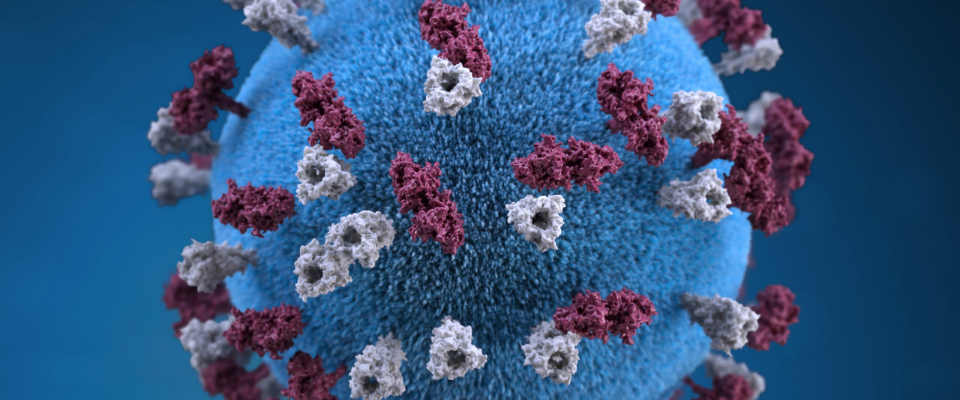 If you are a business owner you may be worried about how to handle the coronavirus outbreak. What will happen to your business if employees are off work, and what are the rules around sick pay for staff?
If you're a contractor or self-employed, what help is there available for you?
Although there is much hype about this new strain of Coronavirus, or Covid-19, it is still relatively rare compared to other illnesses, so the current advice is 'keep calm and carry on.' It is important to be aware of rules in relation to sick pay though, and encourage staff to take simple measures to reduce the risk of spreading this virus.
Who gets sick pay in relation to Coronavirus?
As Covid-19 is in a special category, the Prime Minister has announced that statutory sick pay will be available from day one if someone is advised to self-isolate for the recommended 14 days. This temporary change to sick pay legislation differs from the norm, which makes statutory sick pay available from day four. This means workers can claim £94.25 per week, provided they normally earn a minimum of £118 a week.
The Government also announced in the March 2020 Budget that it will refund the cost of up to 14 days' sick pay for small- and medium-sized businesses (less than 250 employees) for employees who have to self-isolate due to Coronavirus.
The rules are different for self-employed people and contractors. Unlike permanent employees, they are not automatically entitled to sick pay, although contractors should check the terms of their current contract as it's possible you may be paid it. If you're self-employed and pay National Insurance contributions you may be able to claim Employment Support Allowance. Check here to see if you can.
The CIPD (Chartered Institute for Personnel and Development) is calling for the Government to make a special fund available to support those who may not be eligible for statutory sick pay. IPSE (Association of Independent Professionals and the Self Employed) has also voiced its concerns in a letter to Health Secretary Matt Hancock, asking for urgent guidance to be issued for freelancers, as well as an emergency fund to support them. As yet the Government has not announced specific measures for contractors or freelancers.
You can see more details about sick pay for the self-employed and contractors on the Citizen's Advice website here.
Our friends at HR180 have put together a short training package about Coronavirus and its HR impacts, including sick pay and the rules around self-isolation. You can access it here.
What you need to do
If you are a director of a limited company and need to self-isolate or have time off sick due to Covid-19 you (or someone on your team) need to let us know so we can reclaim the costs from the Government. We won't amend the amount of your salary for payroll purposes, but will make sure to reclaim the costs if your business has less than 250 employees as per the new rules.
If any of your team are sick we'll also need to know so we can make sure to amend their pay packet and claim back the sick pay.
Prevention is better than cure
In some circumstances it may be sensible for employees to work from home as a precaution, if they are well enough to do so, to prevent the spread. Depending on the nature of your business, you could consider ways to enable them to do this more easily, such as ensuring laptops and mobile phones are available.
One of the most cost-effective ways you can reduce the risk to staff and minimise disruption to your business is to encourage everyone to take precautions. There are simple ways everyone can do their bit, such as:
Washing hands regularly with hot water and soap for at least 20 seconds (that's about enough time to sing 'Happy Birthday' twice, according to the Prime Minister!) or using hand gel where handwashing is not possible.
Using tissues to catch coughs and sneezes, and throwing them away in the bin
Avoiding touching the face, especially around the nose and mouth
A Government update on the UK situation is published at 2pm daily to keep everyone informed of the situation. There is much mis-information and fake news around, so it is important to get regular information from a reliable source.
The symptoms to look out for are coughing, a temperature and difficulty breathing. Those who are frail and elderly, and those with respiratory illnesses such as asthma are at greater risk of developing complications, and so need to be particularly careful. Anyone becoming unwell at work and displaying these symptoms should be advised to go home and self-isolate for 14 days.
Finally, it may be reassuring to remind employees that the vast majority of people who catch Covid-19 do make a full recovery, so keep things in perspective and try not to worry.
Remember, our office is closed, but you can still get hold of us by email. Start with zara@tlcaccountants.com or contact your accountant directly.