All our Covid-19 updates
7th January 2021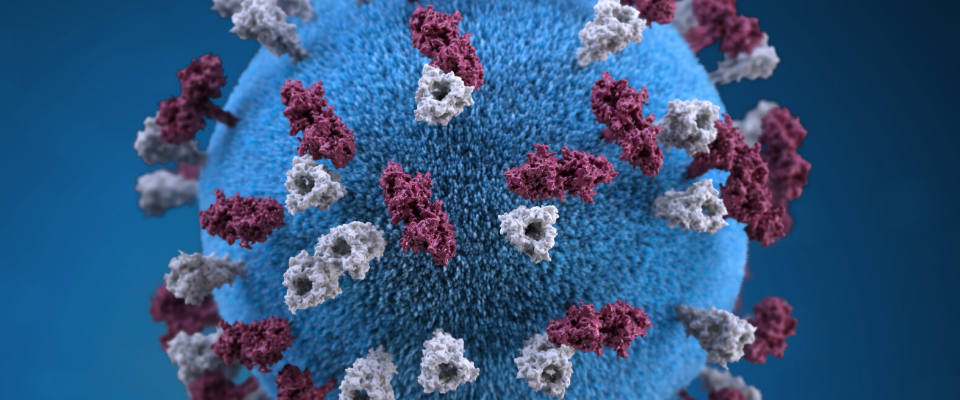 We're working hard to bring you updates on useful stuff related to running a business or working for yourself and Covid-19. More and more people are asking questions about a variety of things, so we've pulled together all of the updates here on one page to make it easier to direct people to the information.
We'll update this page every time we send out an update, so if you've deleted them from your inbox you can still find all of the info in one handy place. Bear in mind the information would have been correct at the time it was sent out, but things may have moved on since.
To check the Government's latest list of help for businesses click here, and for employees you'll find it here.
 – Wednesday 8 September – social care levy update
 – Thursday 19 August – end of furlough, hospitality VAT changes, and self-isolation no longer necessary for all
 – Wednesday 21 July – new Government guidance for offices, meet  – Suzanne, our new payroll manager, plus info on electric car benefits and policies
 – Wednesday 14 July – final lifting of lockdown restrictions, HSBC bank feeds, August furlough reminder and more
 – Friday 2 July – complications with claiming R&D tax credits if you have a BBL/CBIL, personal tax, furlough and SEISS reminders, news on Green Bonds
 – Thursday 23 June – self-isolating staff can be flexi-furloughed, furlough changes from July, SEISS#5 opens next month
 – Wednesday 16 June – furlough and SEISS#5 reminders, how to report SEISS on your tax return, the impact of the lockdown extension on work
 – Tuesday 18 May – easing restrictions, where to get free Covid tests, how to show your Covid vaccination status, and self-assessment heads-up
 – Wednesday 28 April – SEISS #4 reminder, Bounce Back Loans repayments start, changes to the furlough scheme and our new book-keeper Christine
 – Friday 23 April – IR35 reminder and new minimum wage rates, plus free parcel collection by Royal Mail
 – Monday 19 April – Mental health special
 – Tuesday 13 April – Restart grants, SEISS #4 & #5, HMRC self-assessment reminders and Brexit grants
 – Tuesday 30 March – lockdown lifting, insurance payout delays, rapid testing kits free for SMEs until June and business rates appeals to be denied
 – Monday 22 March – more explanation of the super deduction, plus some sign-posting on mental health awareness and Covid travel certificates
 – Wednesday 17 March – Xero login changes, act now for tax advantages and payment holidays, plus HMRC writes to SEISS claimants to confirm identity
 – Tuesday 9 March – act now for Leeds discretionary grant, plus don't forget to settle any deferred VAT, new minimum wage rates and extra details of the SEISS scheme
 – Thursday 4 March – more details about the Budget
 – Wednesday 3 March – Budget special
 – Monday 22 February – details of the roadmap out of lockdown plus our latest blog on saving money on Corporation Tax
 – Friday 19 February – invoice insurance, the rules about claiming expenses for working from home, National Trust Zoom backgrounds, and a physio offer for TLC clients
 – Monday 8 February – additional help with paying off BBLs announced, schemes to help young people into work, and the new risk of personal liability as a limited company director
 – Friday 5 February – special highlighting a discretionary grant for Leeds-based businesses
 – Wednesday 3 February – problems with auto-rejections of HMRC Time To Pay applications, info on Budget representations, and a warning about ear infections
 – Friday 29 January Tax & VAT special, with reminders about paying your self-assessment bill, Capital Gains tax info plus some VAT details linked to Brexit
 – Tuesday 26  January Confusion as HMRC extends self-assessment filing deadline, but not payment deadline, SEISS #3 deadline is 29 Jan, and insurance win for SMEs
 –Wednesday 20 January – HSE steps up safe working enforcement, Green Flag rescue NHS workers, plus a cost-saving offer from our friends at Alpaca
 – Friday 15 January – hope for company directors? An opportunity to reset and a comparison of Hubdoc and ReceiptBank
 – Thursday 7 January – reminder of payment holiday dates, more info for employers about parents and childcare, plus small glimmer of hope for directors?
 – Also Tuesday 5 January – update on the Government support offered to businesses affected by lockdown
 – Tuesday 5 January 2021 – welcome to the new year with lockdown details, a reminder about support available, furlough extension and furlough for parents
 – Wednesday 16 December – reminders about deferred VAT arrangements and minimum wage increases, plus SSP for shielding or isolating staff
 – Wednesday 9 December – discretionary grant for Leeds-based businesses, Brexit travel impacts and PayPal cost tip
 – Thursday 26 November – impact of the Spending Review, changes to SEISS criteria, and reminders about trivial benefits and the rules on client gifts
 – Tuesday 24 November – how to handle staff holidays, HMRC Confirmation Statement reminders, CGT increases looming, and Christmas party spending tips
 – Thursday 12 November – retrospective furlough opportunity
 –Thursday 12 November – details of the new furlough guidance plus news that the Job Retention Bonus will NOT be paid in January
 – Thursday 5 November – furlough & SEISS enhanced and extended
 – Tuesday 3 November – SEISS extra help, Bounce Back Loans and payment holidays extended for lockdown 2.0
 – Sunday 1 November 2020 – business support for the new lockdown
 – Tuesday 27 October – dedicated information about the two new Job Support Schemes from 1 November
 – Thursday 22 October – an update on the latest changes to the Job Support Scheme & SEISS grants
 – Tuesday 19 October  – how to pay isolating staff, expiring childcare vouchers and highlighting our Brexit blog
 – Wednesday 14 October – guidance on claiming the job retention bonus, last few days of SEISS 2 and HMRC debt letters
 – Monday 12 October – new lockdown plans announced plus business support details
 – Thursday 8 October – HMRC write to companies about furlough mistakes and AirBNB supply owner details to HMRC
 – Friday 2 October – Covid19 Recovery Grant details
 – Thursday 1 October – IR35 in the private sector and how not to manage teams remotely
 – Tuesday 29 September – advice from experts: watch out for fraud and Brexit VAT actions
 – Friday 25 September – Sunak's new support packages
 – Friday 18 September – funding and grants for Yorkshire SMEs
 – Wednesday 16 September – calls for furlough extension, CV19 insurance victory and grants for businesses affected by local lockdowns
 – Thursday 3 September – new Kickstarter fund and your rights if employees book holidays abroad
 – Wednesday 2 September – changes to the furlough scheme and new support for low-paid workers who have to isolate
 – Tuesday 25 August – CBILs deadline extension, TLC office now open by appointment only, and meet Bronwyn, our new accounts assistant
 – Tuesday 18 August – SEISS overpayments, SEISS #2 opens this week and IR35 private sector changes confirmed for April 2021
 – Monday 10 August –  wear a face covering when you come to see us, SEISS 2 opens next week and lots of unclaimed grants
 – Tuesday 4 August – final reminder to reinstate VAT direct debit
 – Friday 31 July – new SME grants announced, tips on selling your business and localised lockdowns in the North
 – Wednesday 29 July – changes to FFS from 1 August, new HMRC scams and extensions to filing deadlines
 – Monday 27 July – new grant scheme only open for a week and rules on self-isolation from Spain
 – Thursday 23 July – make personal tax on account payment if you can, plus action needed if you intend to apply for CBILs
 – Thursday 16 July – Capital Gains Tax review and banks suggest new loans format
 – Monday 13 July – register for Eat Out To Help Out and first furlough arrests
 – Thursday 9 July – more details about £1k furlough bonus and warning of benefit in kind for Covid-19 tests
 – Wednesday 8 July – "mini budget" special
 – Tuesday 7 July – last week to submit and SEISS, and flexible furlough and holiday guidance
 – Tuesday 30 June – reminders about VAT, MOTs and company director responsbilities
 – Monday 29 June – FFS starts this week
 – Thursday 25 June – guidance on the "visitor economy" plus concerns about data security
 – Wednesday 24 June – lockdown easing and furlough fraud
 – Tuesday 23 June – anticipated change to the two-metre rule and changes to SSP for people shielding from August
 – Monday 22 June – HR expert advice on getting your team back to work, more credit card/loan payment holidays proposed and warnings over test & track scams
– Friday 19 June – Bank of England to inject £100bn into UK economy, and Excluded UK fight for people unsupported by Government
– Wednesday 17 June – confirmation of second SEISS grant details, WordPress website vulnerabilities, and CBI warns over Brexit and CV19 perfect storm
 – Tuesday 16 June – Select Committee asks Government to look again at support and watch out for R&D tax credits implications of BBLs/CBILs
 – Monday 15 June – updated furlough scheme, SEISS news and face coverings from today
 – Friday 12 June – reopening support kit, Brexit, and when can pubs, cafes and restaurants reopen?
 – Tuesday 10 June – time to reinstate your VAT direct debit if you took advantage of the deferral, including how to do that
 – Wednesday 3 June – changes to company rescue procedures and can you go on holiday?
– Tuesday 2 June – urgent action needed if you want to use the furlough scheme, and additional grant info
 – Saturday 30 May – new details of the furlough scheme and news of extra SEISS grants
 – Friday 29 May – waiting for the furlough update and pressure to extend SEISS support
 – Wednesday 27 May – new SSP portal is open and a quick bike scheme update for directors
 – Tuesday 26 May – non-essential shops to re-open and working from home allowance
 – Friday 22 May – furlough scheme extension details not yet confirmed and mortgage holiday extensions
 – Thursday 21 May – Bounce Back Loans small print, how to get the money out of the company, and key deadlines for all kinds support
 – Wednesday 20 May – looking after everyone's mental health
 – Tuesday 19 May  – back to work checklists and resources from our friends at Alpaca and HR180
 – Monday 18 May – a physio's advice about working from home
 – Friday 15 May – funding special: what's available?
 – Wednesday 13 May – recap on SEISS for self-employed clients
 – Wednesday 13 May – furlough scheme extended until October and SEISS applications from today
 – Tuesday 12 May – guidance for employers on returning to work and furlough update due later today
 – Monday 11 May – what businesses need to know about the beginnings of easing lockdown, and a salary sacrifice bike scheme
 – Thursday 7 May – how to claim SEISS and even more details about Bounce Back Loans
 – Tuesday 5 May – find out if you're eligible for self-employed support and more info on Bounce Back Loans
 – Monday 4 May – Bounce Back Loans go live, more grant funding and a possible roadmap out of lockdown
 – Friday 1 May – signs that lockdown might be lifted and back-to-work advice for employers
 – Wednesday 29 April – a reminder about the Bounce Back loans scheme and free online courses if you're of a mind to learn a new skill
 – Tuesday 28 April – news of a new loan scheme for SMEs launching next week and the first TLC Loves… clients helping clients
 – Friday 24 April – pressure to ease lockdown restrictions for the sake of the economy, testing for all key workers and their families and TLC Loves… clients helping clients
 – Wednesday 22 April – car finance help on the way, a reminder about self-employed support dates and your holiday refund rights
– Tuesday 21 April – furlough whistle-blower hotline announced and new funds for innovative start-ups and early-life businesses
 – Saturday 18 April – what you need to do to prepare to make a claim on the Coronavirus Job Retention Scheme portal
– Thursday 16 April – changes to the furlough scheme mean people on payroll before 19 March now qualify
 – Wednesday 15 April – information on how to communicate with furloughed employees and export support
 – Tuesday 14 April – more details on the Coronavirus Job Retention Scheme and how to claim for furloughed employees
 – Thursday 9 April – special Innovation Fund update
 – Thursday 9 April – news on the furlough portal and a mental health special
 – Wednesday 8 April – updates to the Job Retention Scheme and hold fire on self assessment paperwork
 – Tuesday 7 April –  our handy Covid19 Government support checklist
 – Friday 3 April – revamp of the business loan scheme, ask for help to furlough employees and help for people with personal debt
 – Thursday 2 April – a chink of light for the self-employed and company directors who are not covered by current Government support, plus working from home allowances and cyber security
 – Wednesday 1 April – information about changes to holiday legislation and claiming a grant if you rent a serviced office
 – Monday 30 March – changes to insolvency rules on the way and Government contributions to pensions and employers' NI for furloughed workers
– Special edition Friday 27 March – information from our friends at Alpaca about the current situation for company directors
– Friday 27 March – details of the Self-Employed Income Support Scheme (SEISS) and where this leaves company directors
– Thursday 26 March – help for the self-employed today and HMRC on WhatsApp
– Wednesday 25 March – are you self-employed or an employee, another reminder about cancelling your VAT direct debit and HMRC's tax helpline
– Tuesday 24 March – cancel your VAT direct debit, more on furloughed workers from Alpaca and changing VAT on takeaways
 – Saturday 21 March 2020 – VAT payments postponed and help with paying wages for employees
 – Friday 20 March 2020 – a ban on evictions, helpful webinars from Alpaca and mental health support from Mind
 – Thurs 19 March 2020 – help for the self-employed, small business rate relief grants increased to £10k and advice from Blacks on laying people off
 – Weds 18 March 2020 – additional help for small businesses, mortgage holidays and the delay of IR35 in the private sector
 – Tues 17 March 2020 – sick pay – who gets it and when, plus first mention of grant support for SMEs and business interruption loans plus great info from HR180
 –  Mon 16 March 2020 – closing our office, including contact details