Accountancy talent wanted!
18th November 2016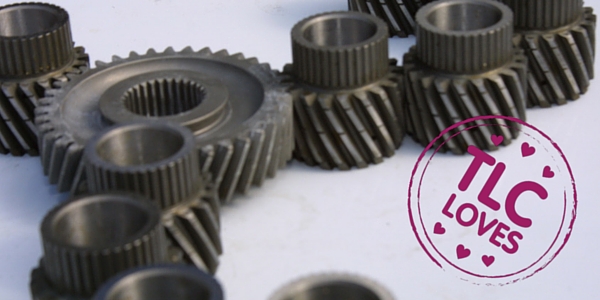 It's been a bumper year here at TLC and once again we are recruiting to keep pace with our growing client base. You might say we're looking for the perfect cog to fit our perfectly-oiled machine.
We're on the look-out for a senior accountant to join our dynamic and friendly team, so if you know someone who is looking to take the next step in their career, do send them our way. Here's a bit more about what we're looking for:
TLC Accountants are looking for a friendly senior accountant to join our fast-growing team. Set up two years ago by Claire Turner and James Lister, we've been on a speedy upward trajectory ever since. Our TLC ethos is just what you'd think – we put our clients at the heart of what we do, differentiating on our great service.
This role will be challenging, demanding and exciting for a qualified accountant, and includes the need for detailed accountancy along with close interaction with prospective and existing clients, as well as the firm's directors.
In return we're offering an excellent salary, free parking at our beautiful offices in Wetherby where the only rush hour is if you catch a tractor on the road and Perkbox
The TLC way
We're looking for a special someone who is not only personable and confident but who also demonstrates tremendous attention to detail. The right person will be able to hold their own, think creatively and be a team player. Our new senior accountant will not only crunch the numbers, but will also be an account manager in the true sense of the word, delivering on our promise of great customer care.
We know all of our clients by name – and we probably know their partner's name and those of their children too, along with other little details like their birthday, if they're moving house or getting married. We don't just look at our clients' numbers retrospectively, but spend time understanding what they really mean to our clients' businesses, and helping them make the most of the choices they're presented with – it's all part of our can-do attitude, which the perfect person for this role will also have in bucketfuls.
All about you

Ideally you will be ACA/ACCA qualified, and have at least three years' current accountancy practice experience covering all the usual stuff – VAT returns, management accounts, cash flow forecasting, preparation of statutory accounts and corporation tax returns.
We use a lot of cloud computing packages to help give our clients great information from their numbers, so we'd love it if someone had experience with Xero – we're proud to be Xero gold partners and that all of our staff are Xero accredited. If you don't have experience but are willing to learn, we'll also see that as a plus.
As a senior accountant we also expect you to be very confident at using Excel and Digita experience is advantageous, although not essential. Your technical knowledge will be excellent and you will be able to communicate clearly and openly to the team, clients and prospects without resorting to jargon.
You will have high levels of initiative and self-motivation and be the kind of person that drives others to 'make it happen'. We work in a highly entrepreneurial environment so need to be adaptable enough as a firm to respond to the curved balls we're occasionally thrown. We're a small team, so you'll be flexible, able to multi-task and advise other members of the team and will thrive on new challenges.
Interested? Get in touch by email on claire@tlcaccountants.com and tell us why you'd like to work for TLC, attaching your latest CV.